Bocuse d´Or, the world masters of cuisine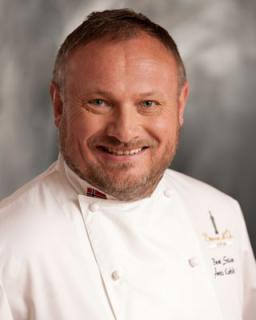 Bocuse d´Or, the world masters of cuisine.
In 1993, Bent Stiansen won the world most prestigious culinary competition, the Bocuse d´Or. Bent was the first person from Norway to become world master. The competition is named after Paul Bocuse, who was the world`s most famous chef. His restaurant was located 10 kilometres outside of Lyon, in France. Lyon is a town that Bent knows well. In 1983, he worked for the then famous Michelin starred chef, Alain Chapel, in Moinnay, two miles north of Lyon. There, Bent learnt much about the mysteries and secrets of flavour. This period of residence formed the foundations for Bent`s victory ten years later at home.
His winning dishes were:
Fillet of turbot filled with fennel and Norway lobster tartar,
served with three garnishes and lobster anise
- and -
Truffle fried beef fillet with leek and chanterelle duxelles served with three garnishes in a port wine sauce
Bent Stiansen started his career as an apprentice at the Hotel Continental in 1980.
He was the Nordic junior master chef in 1982. In 1990, he won the first Norwegian culinary championship and was awarded King Olav V's Kongepokal (King's Trophy). From 1986 to 1992, he was a permanent member of the Norway's National Cooking Team.